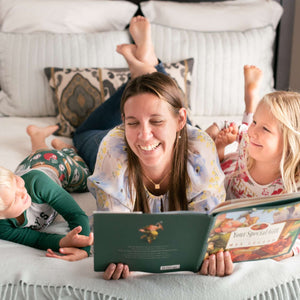 Bedtime Resources
For Families

Equipping the next generation of Christian families
Christ the Cornerstone
When we allow Christ to be the cornerstone
of our families, he will help us overcome the
struggles we are facing.
Ephesians 2:20
Love Through Action
The best way to love our families is by
choosing to obey Jesus in our everyday lives.
John 13:35
Permission to Try
When we remove the fear of failure and
give ourselves permission to try, we can
heal and thrive in our relationships.
1 John 5:18
FROM THE BLOG
After a miscarriage, we became pregnant with our beautiful daughter, Arcis. She has Down Syndrome, and God has taught me that if He is going to trust me with such a precious gift, I need to be ready to receive it. I would encourage every parent, no matter how you teach your children to know and love the Lord, to be intentional.